Energy-Efficient Replacement Windows
At Galaxy Home Energy Group, we are committed to providing you with replacement windows that are energy-efficient and can increase the value of your home as well as save you money on your energy bills. Our staff is fully trained and certified to assist you with any of your questions or concerns. Your satisfaction is
important to us—that is why all our products come with a Lifetime Warranty and are fully customizable to your home.
Some of the windows you can pick from include:                                                 click to enlarge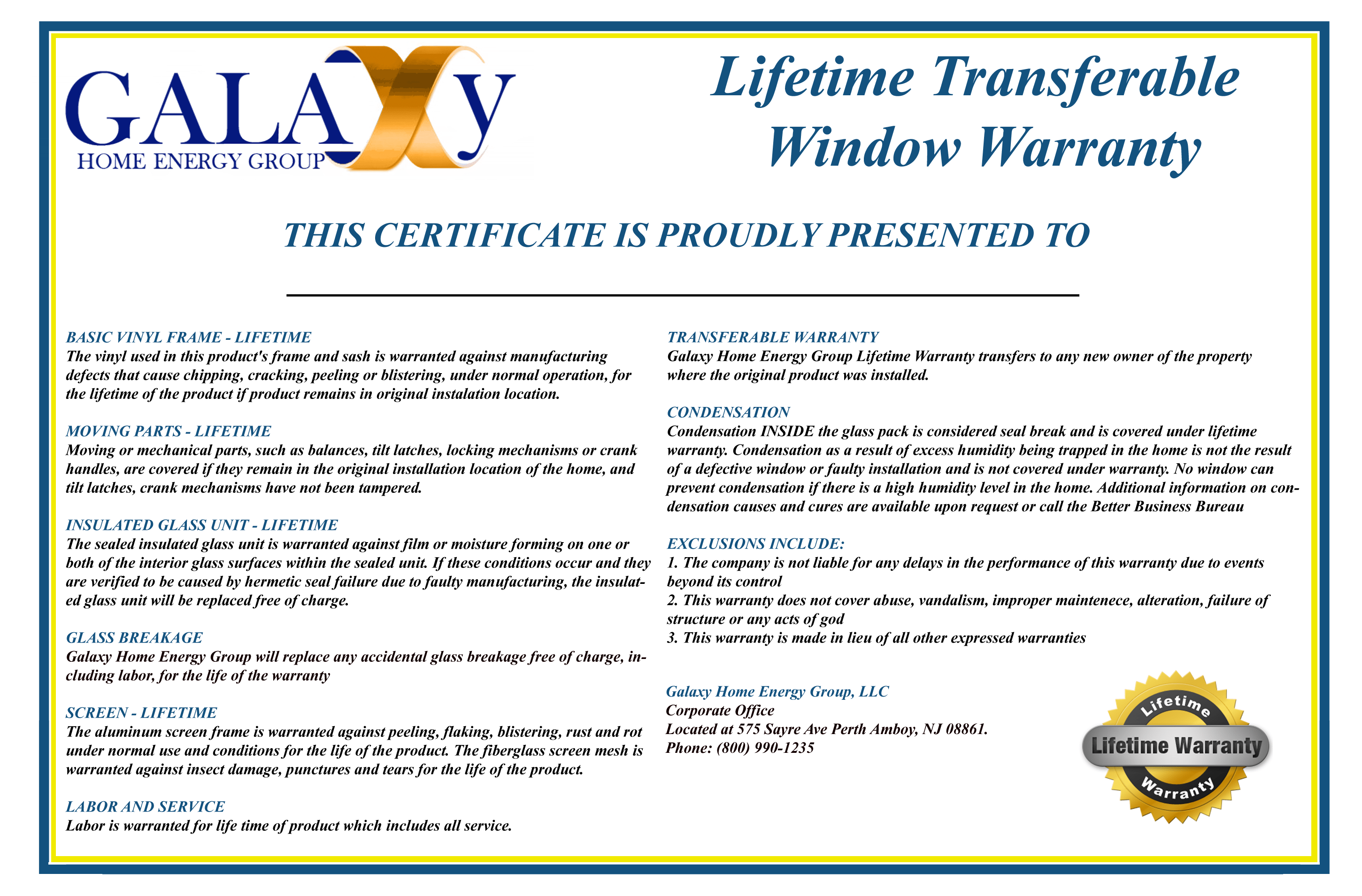 We know that your windows are important to you, which is why we are here to help you find the best fit possible. Our replacement window experts are committed to your satisfaction and we can make sure you find the right window that fits your home and your budget!
Call us today at 1 (800) 990-1235 for a complimentary quote.